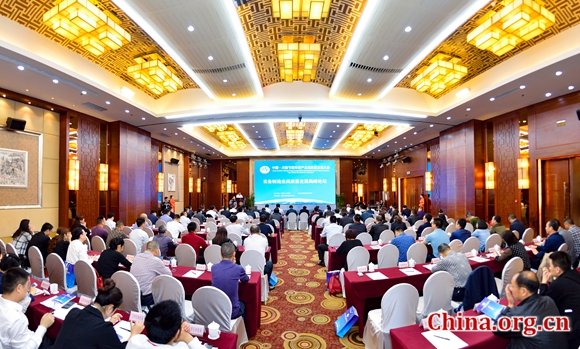 The Southern Sichuan High Quality Equipment Manufacturing Development Summit Forum was held in Zigong City, Sichuan Province, on April 12.

The equipment manufacturing industry is the cornerstone industry of Sichuan province. The Southern Sichuan Economic Zone will develop advanced industrial clustering in equipment deployed in energy conservation and environmental protection, intelligent equipment, engineering machinery, rail traffic, aviation, gas turbines and other areas, said Wu Jinxue, vice mayor of Zigong, at the forum.

Preferential policies on financing, funds, talent support, land acquisition, market exploration, business environment improvement and so on will be issued across the province. In addition, the construction of highways, high-speed railways, airports and other facilities will also bring great opportunities for the industry, Wu added.

Academicians and experts at the event also delivered speeches on technological innovation, industrial applications and other aspects of equipment manufacturing during the summit.