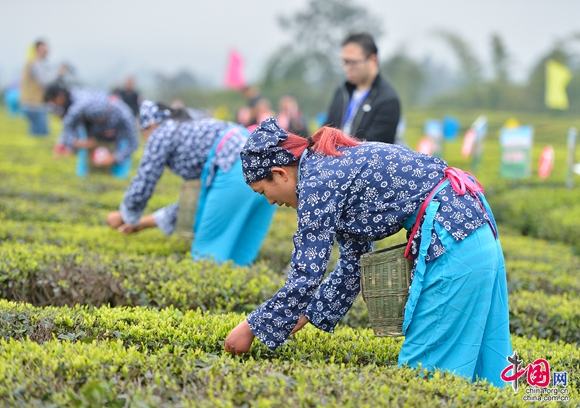 The Rong County in Zigong City, Sichuan Province, has enhanced the tea industry over the past few years, with the annual output value totaling 1.14 billion yuan.

There are now a total of 118 square kilometers of tea gardens across Rong County and its annual output totals 13,600 tons. A total of 32 tea processing enterprises have set up in the county and owned over 10 renowned tea brands. The tea produced in Rong County have been exported to Russia, Morocco, Indonesia and some other countries, with a comprehensive output value of 1.5 billion yuan.

The county has developed the integration of agriculture and tourism over the past few years to attract more tourists. The distinctive tea culture rural tourism has promoted the development of the tea industry and improved its renown and added value.