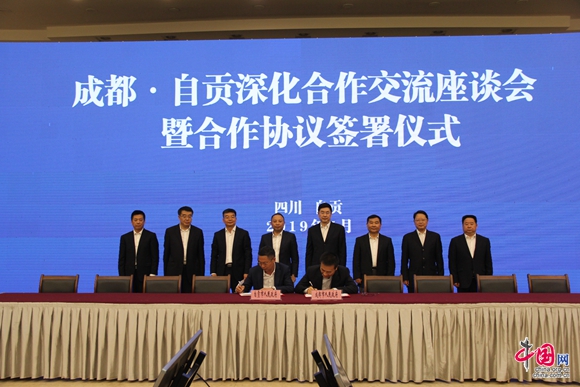 An entrepreneur delegation from Chengdu City, capital of Sichuan Province, visited Zigong City and attended a cooperation conference and contract signing ceremony on May 10.

Being an old industrial city, the city of Zigong has cooperated with Chengdu well in reforms on the free trade zone, industrial cooperation, transportation connectivity and scientific innovation, said He Shuping, mayor of Zigong, at the conference. Zigong is willing to deepen exchanges and collaboration with Chengdu and realize linkage development, he added.

Zhu Zhihong, vice secretary of CPC Chengdu Municipal Committee, expressed that the two cities are expected to explore more cooperation channels, promote the construction of a high-speed railway connecting them, and enhance cooperation in tourism, education, medical care and other sectors.

A total of 40 project cooperation agreements covering industry, agriculture, finance, tourism and logistics were signed at the conference.