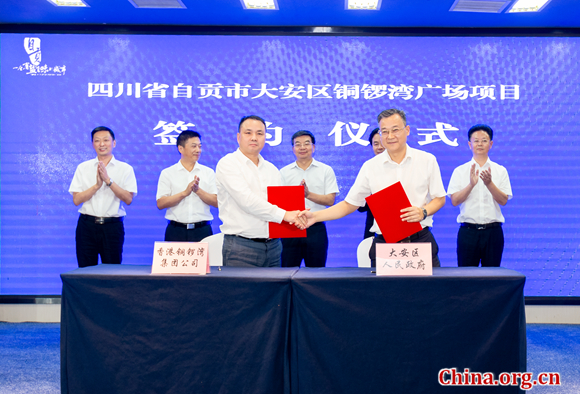 The Hong Kong Causeway Bay Group will invest five billion yuan in a development project featuring shopping, entertainment and business facilities in Da'an District of Zigong City, according to a contract signed in Zigong on June 16.

Occupying an area of 45 hectares, the project includes the construction of a square, a shopping mall, a gourmet street, a five-star hotel, a cinema, high-end apartments and other facilities to attract a targeted 150 businesses, create 1,000 job opportunities and realize annual sales revenue of over 500 million yuan after its completion.

The project is expected to accelerate the pace of industrial upgrading and enhance integrated development of culture and tourism in Da'an District, according to Zhang Zhaoguo, secretary of CPC Da'an District Committee, speaking at the signing ceremony. Chen Zhi, board president of Hong Kong Causeway Bay Group, also expressed his confidence in the success of the project during the ceremony.