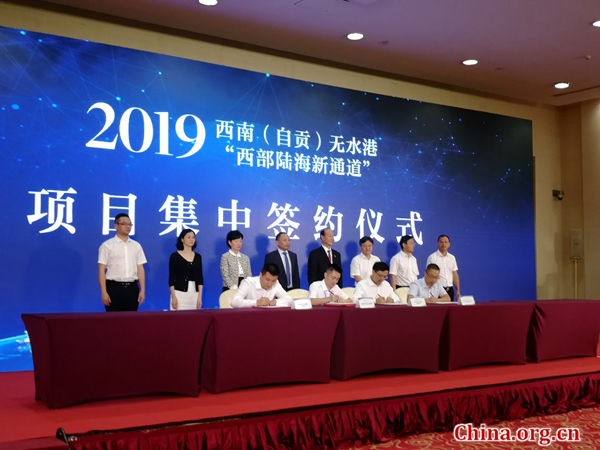 A delegation from Ziliujing District, Zigong City, visited enterprises and attracted investments in Guangzhou City, Guangdong Province, from June 19 to 20.

Several contracts were signed with the investment volume totaling 11.2 billion yuan during the Southwest China (Zigong) Dry Port Investment Promotion and Contract Signing Ceremony in Guangzhou on June 21.

With a total investment of 10 billion yuan, the project of Comprehensive Development of the Southwest China (Zigong) Dry Portfeaturing commodity logistics, freight clearance, processing trade, high-end manufacturing, international trade, and trade will be completed by the Sichuan Yangtze River Group and the Ziliujing Government.