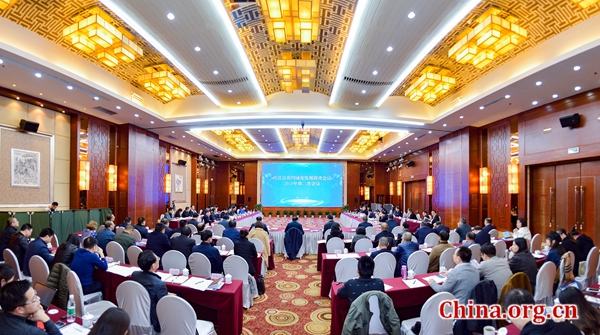 The cities of Neijiang and Zigong in Sichuan Province have enhanced integrated development in urban planning, infrastructure construction, industrial development, market system, public services, ecological management and other areas over the past year, according to a themed conference held in Zigong City, Sichuan Province, on November 21. The two cities signed an agreement to promote integrated development one year ago.

In the past year, a leadership panel overseeing integrated development was established to implement related policies and organize personnel to make inspections in Guangzhou and Foshan cities in Guangdong Province to learn from their experience.

Construction began on a 30.4 kilometer-long expressway between the two cities on November 21 this year. With an estimated investment of 503 million yuan, the expressway is expected to connect the downtown areas of the two cities and shorten the commuting time.

There are now 36 shuttle buses operating between the two cities every day and the construction of a railway line between both cities is expected to be completed by December next year.

The two cities have also jointly promoted tourist sites and tourist routes by holding various promotional events. They also cooperate in public services like offering library services and health care to the residents of both cities.

The two cities will enhance integrated development in infrastructure and public services in the next year, according to the conference.