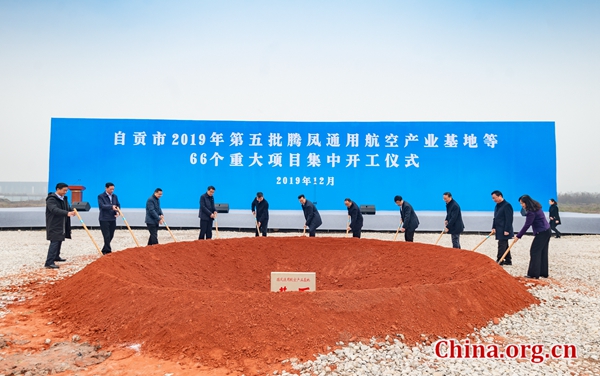 Construction has begun on a total of 66 key projects with a total investment of 25.2 billion yuan in Zigong City, Sichuan Province, on December 11.

The projects covered areas such as general aviation, intelligent equipment manufacturing, shanty town renovation and others.

Being one of the projects, the Tengfeng General Aviation Industrial Base will incorporate the areas of unmanned aerial vehicle manufacturing, after-sale services, flight training and others. The industrial base has a total investment of 300 million yuan and is expected to produce 24 drones every year with an annual output value of 600 million yuan after it has been completed.