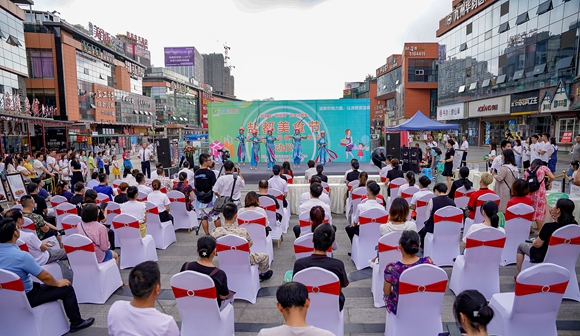 The Salt City Gourmet Festival kicked off at the Huashang International Complex Gourmet Square in Zigong city, Sichuan province, on July 31.

The festival will last for one month and cover two business areas and two gourmet streets. So far, some 500 catering businesses have signed up to join the event.

Online interactive activities will be held in parallel with the festival on local media and online platforms to promote communication between businesses and consumers. Many catering businesses will also offer discounts and organize musical performances for customers during the festival.