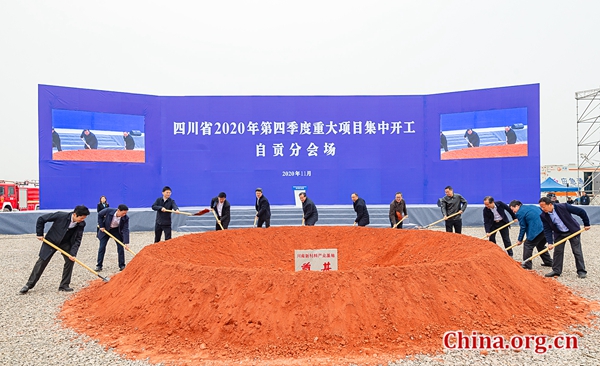 A total of 99 key projects will have started construction in Zigong City of Sichuan Province in the fourth quarter of this year, with a total investment of 24.9 billion yuan, according to a project launching ceremony held in the city on Nov. 27.

Among them, 19 involve infrastructure construction, 33 industrial development, 22 are related to people's livelihood and social undertakings.

Infrastructure construction by Southern Sichuan New Material Industrial Base includes roads, a logistics management center, two emergency lagoons, two intelligent administration centers, water supply pipelines, public pipe support, a gas station, an industrial water plant, an auto repair station, hazardous chemicals warehouses, etc.

It is reported that a total of 385 key projects in Zigong will complete their planned investment of 80.4 billion yuan this year. By the end of October, the investment volume had totaled 76.96 billion yuan, and a total of 141 key projects had been newly launched.