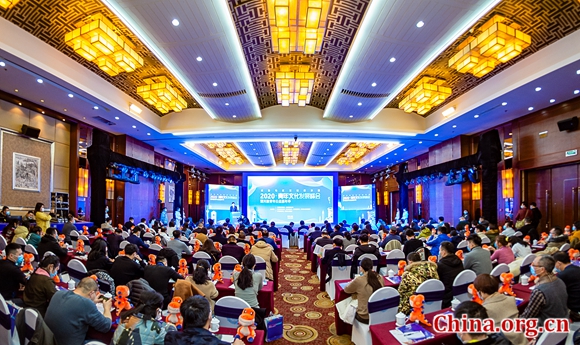 The Sichuan and Chongqing Youth Culture Development Summit and Youth Carnival kicked off in Zigong City, Sichuan province, on Dec. 13.

The event includes seven themed activities spanning youth culture, creative design, public welfare, volunteering, and theoretical discussion and aims to promote cultural exchanges between the youth of Sichuan and Chongqing as well as the development of Chengdu-Chongqing Twin City Economic Circle.

One of the activities, the Sichuan-Chongqing College Student Lantern Design Competition, was joined by over one thousand students from 72 universities. Results of the competition will be announced during the closing ceremony of the event.

Exhibitions of youth public welfare and volunteering, lantern design works, and cultural and creative works will also be held during the event. Academicians, experts, and youth representatives will take part in symposiums on culture and public welfare development at the event.