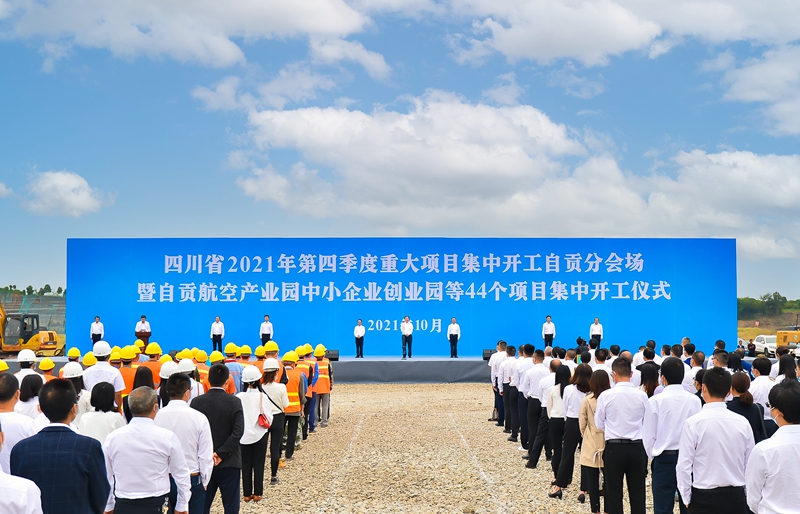 A total of 44 key projects will start construction in Zigong city of Sichuan province in the fourth quarter of this year, with a total investment of 16.78 billion yuan, according to a project launching ceremony held in the city on Oct. 8.

Among them, 21 involve industrial development, 10 involve infrastructure construction, and eight relate to people's livelihoods and social undertakings.

As the representative industrial project, the Small and Medium-sized Enterprises Incubator of the Zigong Aviation Industrial Park occupies 10.64 hectares and will be invested with 360 million yuan to build. It will serve as a platform for R&D, design, and actualization of scientific achievements for the aviation industrial park after its completion.