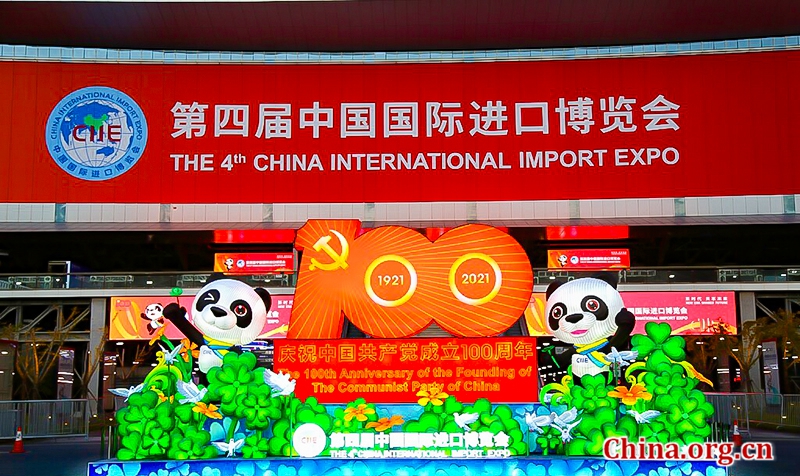 Seventeen lantern groups made in Zigong city, Sichuan province, were showcased at the fourth China International Import Expo (CIIE) in Shanghai, decorating the stadium and the exhibition area from Nov. 4-10.

"It is the second time that Zigong's lanterns have illuminated the CIIE and showcased the glamor of the Chinese culture on a global stage," said a spokesman for the Zigong Municipal Bureau of Commerce. A dedicated working group was formed in Zigong four months ago for the preparation work, he added.

The first batch of 106 design drafts was handed in on July 21, and the working group confirmed the final designs at the end of September. The themes include Greeting Pine, Flowers Greeting Guests, Prosperity, and so on.

Afterward, over 100 lantern craftsmen started to make them in Zigong. According to the Zigong Lantern Operation Company manager in charge of the work, the materials were safe and environmentally friendly. The company transported the lantern groups to Shanghai on Oct. 10, and over 60 artisans started installing and adjusting them at the stadium on Oct. 12. "We finished the installation and test work 12 days before the opening of CIIE," said the spokesman. "We completed the task adhering to maximum quality and high standards."


Aside from the lanterns, various kinds of Zigong made lantern products were also showcased and on sale at the exhibition area to encourage them to enter communities and homes in Shanghai.