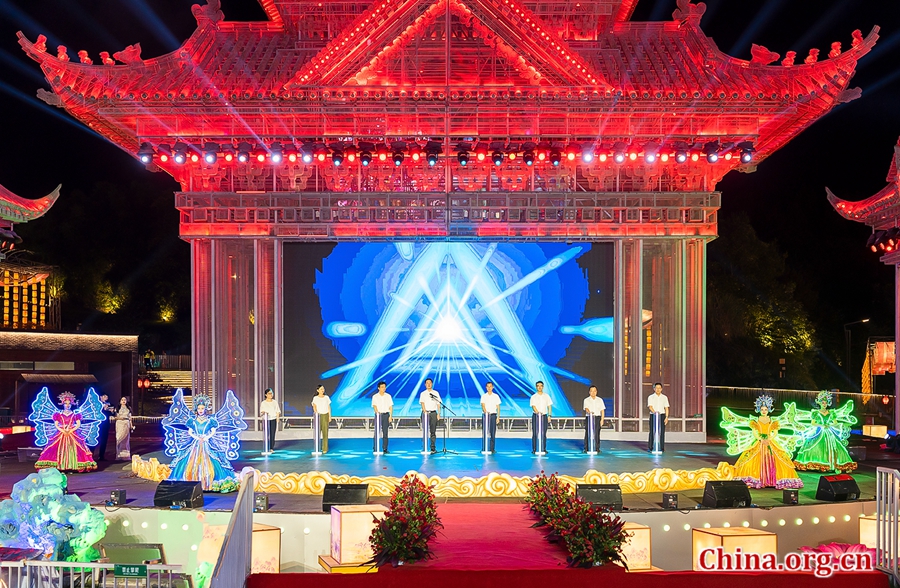 "Summer Night at China Lantern World," a tourism and leisure activity, kicked off in Zigong city, Sichuan province, on July 18. The event is part of the first Zigong International Dinosaur Cultural Tourism Festival.

The activity aims to invigorate the local economy by combining cultural and tourism activities like lanterns, cuisine, Sichuan Opera, and acrobatics. Night stalls will be set up across Zigong, including at the China Lantern World, the Longmen Time and Space Town, the Fuxi River, the Huashang Shopping Mall, and a beer-themed booth in Fushun county.

Tourists are recommended to visit the Zigong Fantawild Dinosaur Kingdom and the Zigong Dinosaur Museum during the daytime and appreciate the colorful lanterns of China Lantern World and the Fuxi River by night. They may also enjoy various types of delicious food at the night markets.