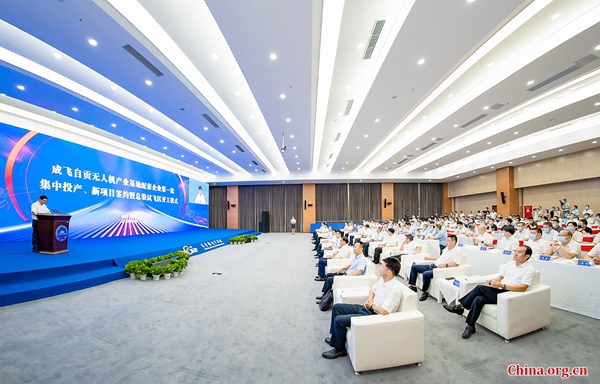 Two drone-related projects were signed and will start construction at the Zigong Drone Industrial Base, according to a contract signing ceremony held at the Zigong Aviation Industrial Park in Zigong city, Sichuan province, on August 17.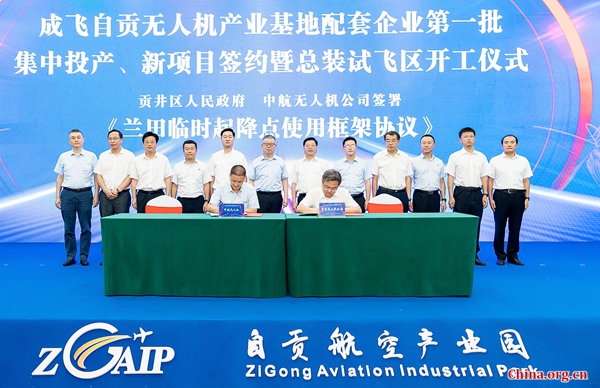 During the ceremony, the Zigong Municipal Government signed an airport use framework agreement with the AVIC (Chengdu) UAS Co., Ltd and a project construction agreement with the Guanglian Aviation Industry Co., Ltd.

In 2021, the AVIC Chengdu Aircraft Industrial Group Co. Ltd. and the Zigong Municipal Government started to jointly develop a state-level drone industrial base in Zigong. By now, the first phase of the base's standardized workshops have completed construction, and eight suppliers have entered the base. The Lantian Airport has completed construction at the base and has been approved to offer tests for drones.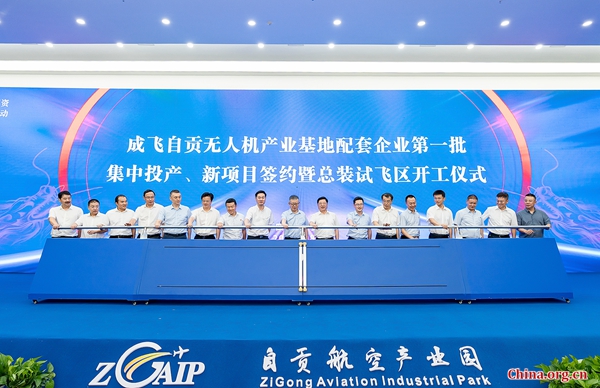 With a planned area of 333 hectares, the Zigong Drone Industrial Base aims to build a full industrial chain for drones and promote supporting industries to realize an annual output of more than 10 billion yuan.