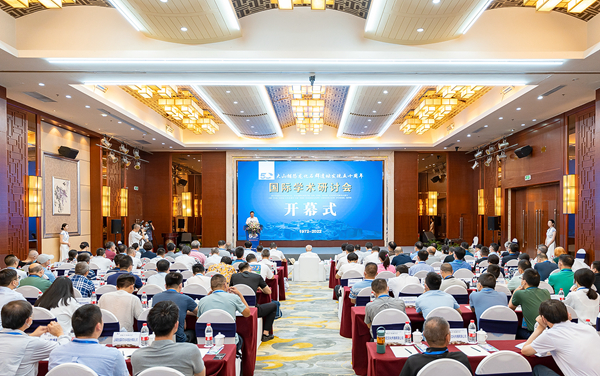 An international seminar to commemorate the 50th anniversary of the discovery of the Dashanpu Dinosaur Fossil Site kicked off in Zigong city, Sichuan province, on August 26. About a hundred paleoenvironmental and paleontology scholars and experts attended the seminar. They talked about the site's progress since it was found and new trends in dinosaur research. The goal was to get people to protect natural relics and develop a global plan for how museums in Sichuan should grow.

Themed "Discovery and Breakthrough," the seminar also includes various sideline forums showcasing discoveries, achievements, and applications of dinosaur research by scientists from China, France, Japan, Thailand, and so on. During the event, a themed exhibition will be held at the Zigong Dinosaur Museum to show how the Dashanpu Fossil Site was found, excavated, protected, used, and developed.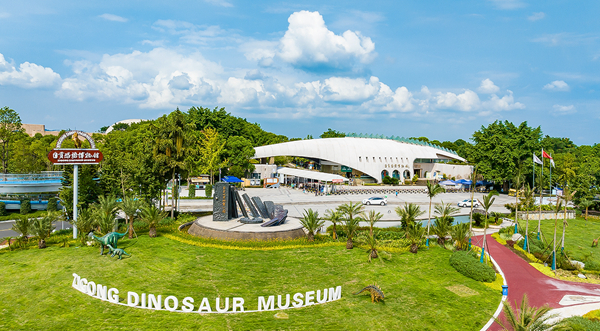 Fifty years ago, the first dinosaur fossil was unearthed in the Dashanpu area in Zigong. Most of the unearthed dinosaur fossils at the site date back to the Jurassic period, about 135 million to 210 million years ago, providing the entire world with a rare collection containing abundant sources for research into dinosaur evolution. In 1987, the Zigong Dinosaur Museum was built on the site and became the first dinosaur museum in China. In recent years, dinosaur fossil protection and research have made new progress. The Zigong Fantawild Dinosaur Kingdom was set up this year, and the Qinglong Mountain Dinosaur Fossil Site in Rong county in Zigong has made recent breakthroughs.

In particular, the museum has nurtured an academic team on dinosaur fossil excavation, collection, research, illustration, exhibition, scientific popularization, protection, and application. In 2015, the Jurassic Strata and Paleontological Research Center was set up, and now the Dinosaur Exploration Pavilion of the museum is under preparation and will be open to the public soon.