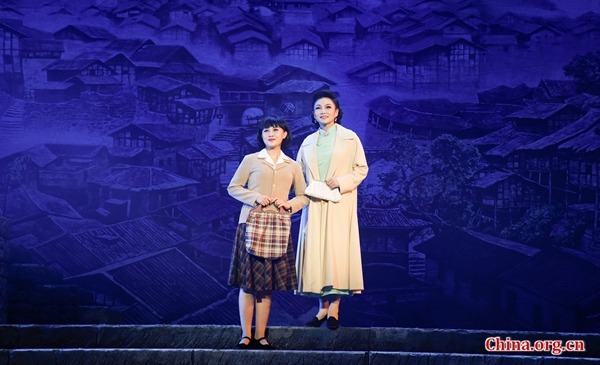 A Chinese opera titled "Sister Jiang" was performed at the Sister Jiang Theater in the city of Zigong, Sichuan province, on Nov. 14. Sister Jiang, whose real name was Jiang Zhuyun, was an underground member of the Communist Party of China and revolutionary martyr. She was born in Zigong and died at the age of 29.
As a classic work of the former Air Force Political Department Drama Troupe of the Chinese People's Liberation Army, the opera was performed three times in the city from Nov. 14 to 16, with a view to carrying forward the great founding spirit of the Party and the dauntless spirit of Sister Jiang.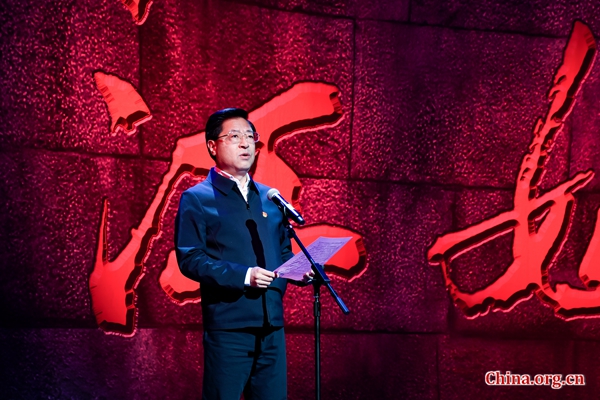 The aim of reviewing the classic work is to learn and pass on the firm will of revolutionaries, said He Li, secretary of the Zigong Municipal Party Committee, during a speech after watching the performance. People in Zigong are making efforts to put the guiding principles of the 20th CPC National Congress into action, he added, and the city will join the development of the Chengdu-Chongqing economic zone, promote industrial growth, enhance tourism and achieve integrated urban-rural development.