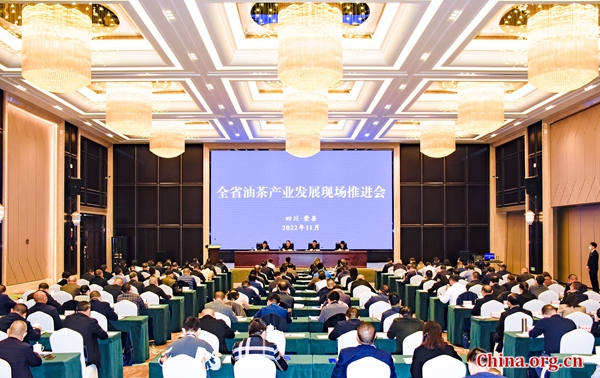 The Sichuan Province Camellia Oil Industry Development Conference was held in Rong county, Zigong city, on Nov. 17. Representatives from camellia oil production cities, counties and districts across Sichuan attended the conference, walked through planting areas in the county and exchanged experience on camellia oil development.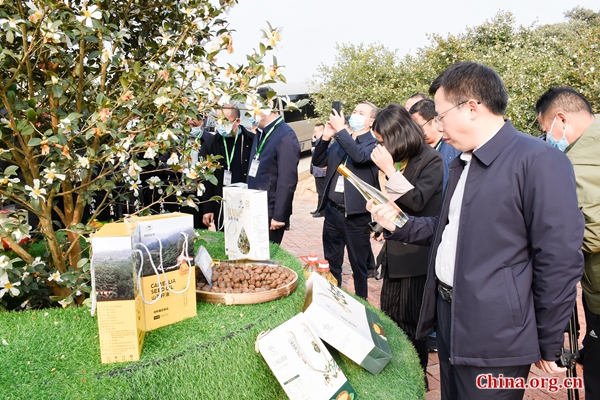 Representatives visited Camellia oil tree forests and high-production demonstration farms at Dujia and Baohua towns in Rong county and learned through exchanges with local farmers.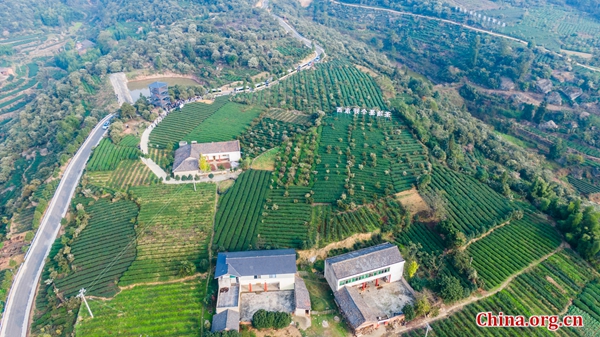 By the end of 2021, the Camellia oil planting area across Sichuan totaled 38,933 hectares, with the annual production of Camellia oil seeds totaling 28,000 tonnes, according to the conference. Through the integration of agriculture and tourism, the Jiuzhou Camellia oil Production Park was established in Yibin city, Sichuan province. Tourism activities like Camellia oil culture and flower appreciation festivals were held in Rong county and Longchang city in Sichuan.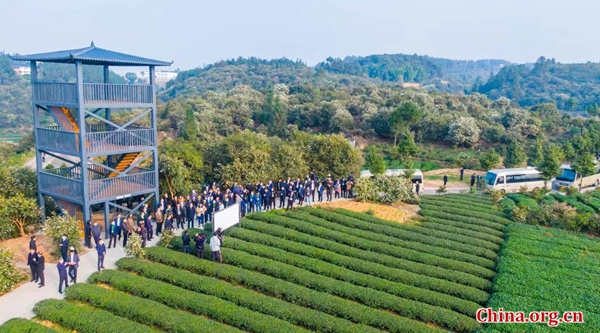 Being a state-level Camellia oil scientific demonstration base, Rong county boasts a long history of Camellia oil planting, with about 300 century-old Camellia oil trees still alive. It has fostered renowned brands like Shuangxihu and the planting area in the county now totals 11,333 hectares, with the annual production of oil seeds and the output value reaching 2,250 tonnes and 420 million yuan ($58.6 million), respectively.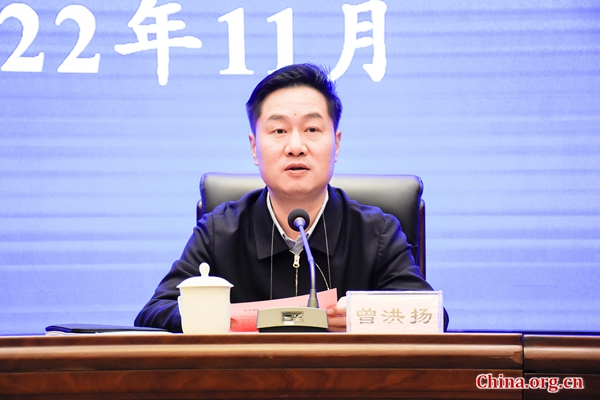 Over the past few years, the city of Zigong has used various non-arable lands, such as steep slopes and barren lands, to plant Camellia oil and achieved significant ecological and economic benefits, said Zeng Hongyang, mayor of Zigong, during the conference. He added that the city will expand investments and enhance planning to increase its planting area to 26,666 hectares by 2025.