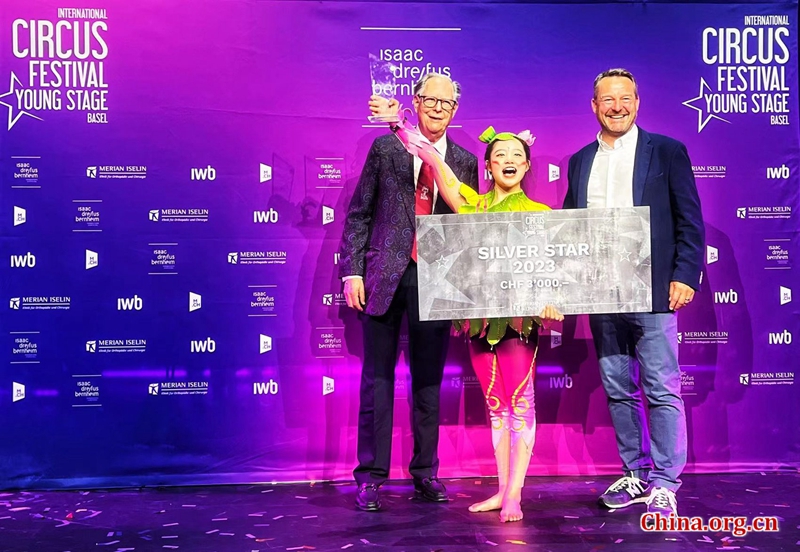 An acrobatics program entitled Handstand Nezha, created and performed by the Zigong Acrobatics Troupe, was awarded the silver medal during the 14th International Circus Festival Young Stage in Basel, Switzerland, on May 15.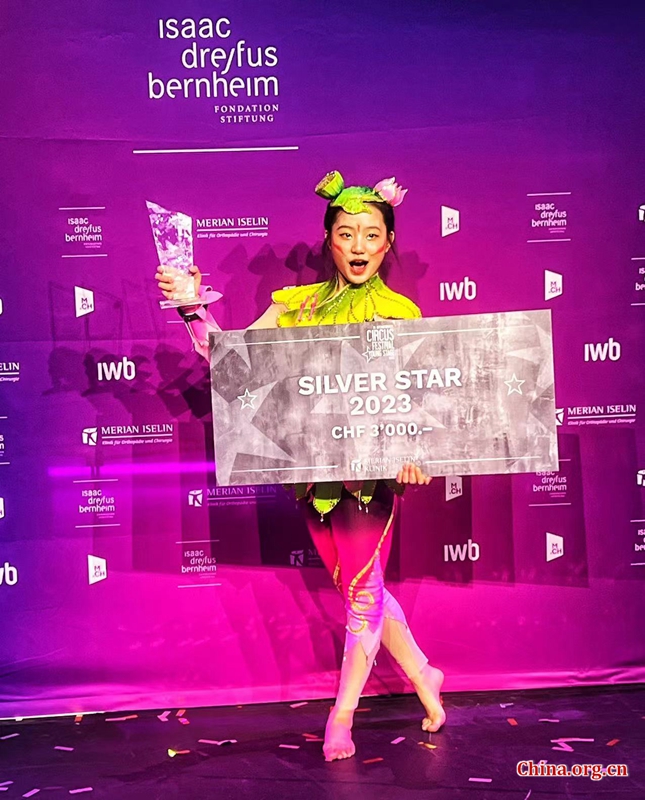 Guo Yaoyao, a post-2000-generation actress, played the role of the rebellious but kindhearted hero Nezha, a Chinese mythological figure, in the program. She has worked with the troupe since 2018 and won popularity through her representative works.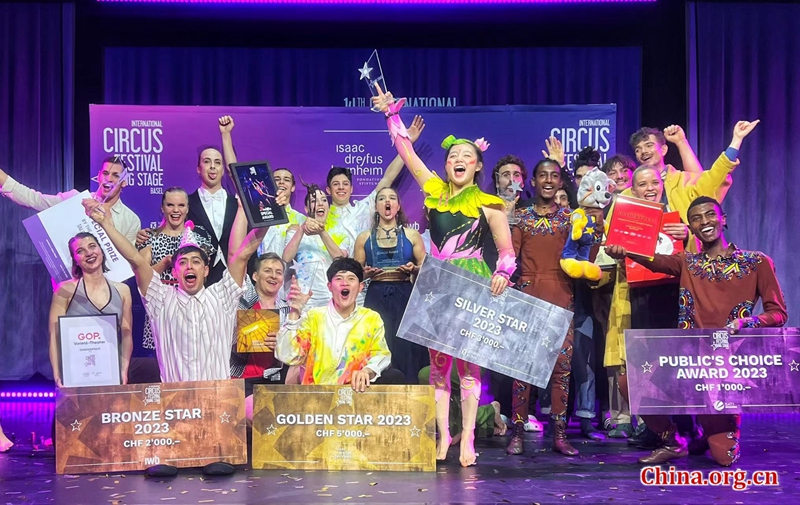 The 14th International Circus Festival Young Stage kicked off on May 11. A total of 13 programs from 12 countries were selected from 523 artworks to enter the final and compete during the festival. Handstand Nezha was the only Chinese program in the final.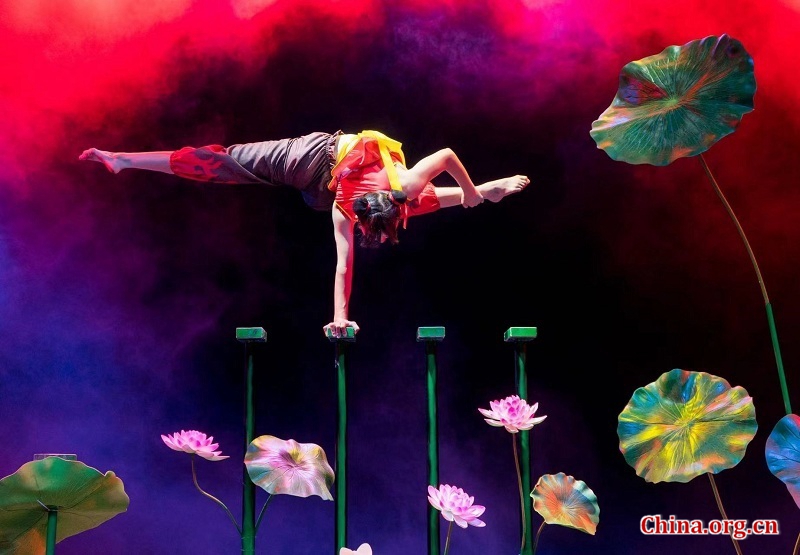 Established in 1954, the Zigong Acrobatics Troupe has performed in over 40 countries and regions and won many awards at home and abroad.