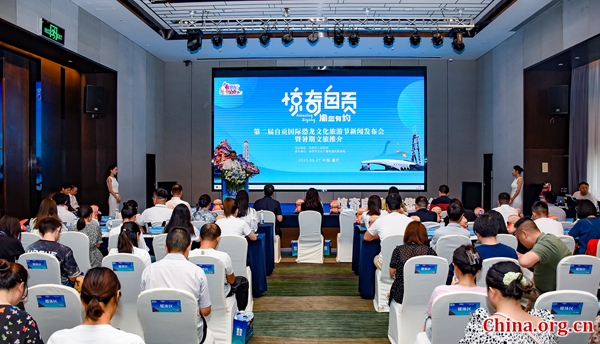 The Second Session of the Zigong International Dinosaur Cultural Tourism Festival will kick off in Zigong, Sichuan province, on June 30, according to a press conference held in Chongqing on June 27.

The dinosaur-themed festival caters to parents and children, as well as families, and focuses on scientific popularization. It features a total of 103 cultural activities including one titled "Through Jurassic, Night at the Zigong Dinosaur Museum," as well as children's games at the Zigong Fantawild Dinosaur Kingdom, music concerts, and food festivals.

In addition, rural tourism activities such as a lotus appreciation festival and the Guanyin Lake Summer Rural Music Festival will also be held. The festival will run until the end of August.