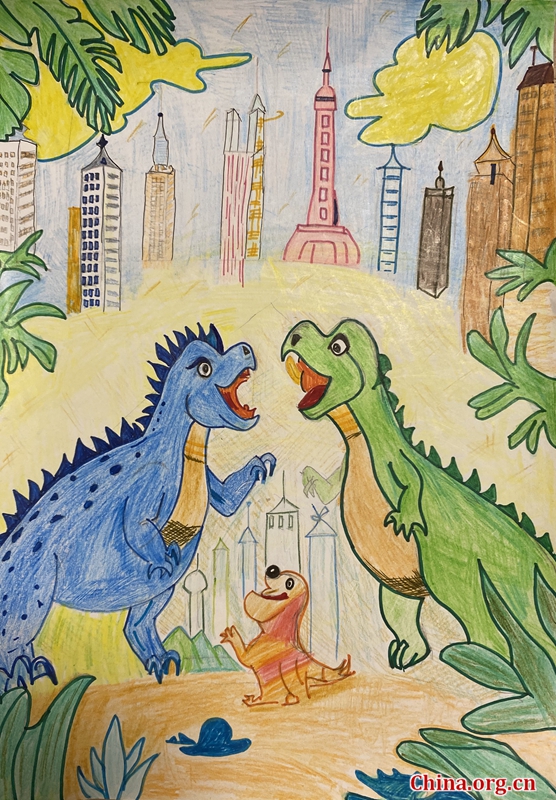 The Zigong Lantern Global Children's Creativity Solicitation Activity, sponsored by the Zigong International Dinosaur Lantern Festival's organizing committee, has drawn global attention since it was launched on June 1, according to the Publicity Department of the CPC Zigong Municipal Committee on Sep. 3.

Some 3,000 creative lantern design paintings have been collected as of the Aug. 31, solicitation deadline. Children from across China and countries like the U.K., the U.S., Russia, Spain, and Singapore submitted paintings featuring dragons and dinosaurs in the form of traditional Chinese paintings, block prints, and watercolor, among other mediums.


A total of 200 works will be selected by the expert team to enter the finals in September, and the winners will be decided through online voting and expert appraisal, according to the organizing committee of the activity. Artisans will then bring the awarded designs to life as lanterns at the upcoming 30th Zigong International Dinosaur Lantern Festival.