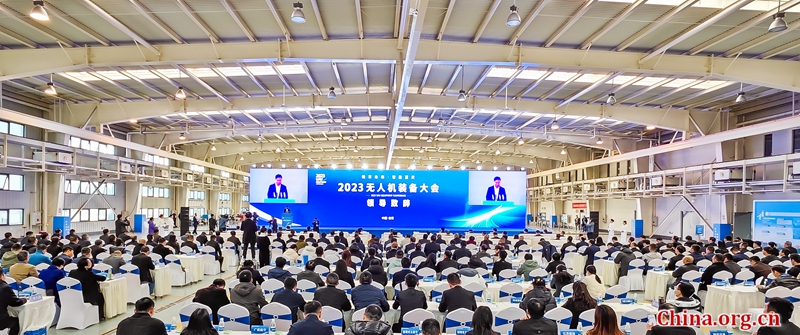 The 2023 Unmanned Aerial Vehicle (UAV) Equipment Conference began at the Zigong Aviation Industrial Park in Zigong city, Sichuan province, on Nov. 17. The event features a range of activities, including an opening ceremony, a session dedicated to matching UAV innovative applications, a conference focused on the development of talent in the UAV and aviation sector, and a day open to the public.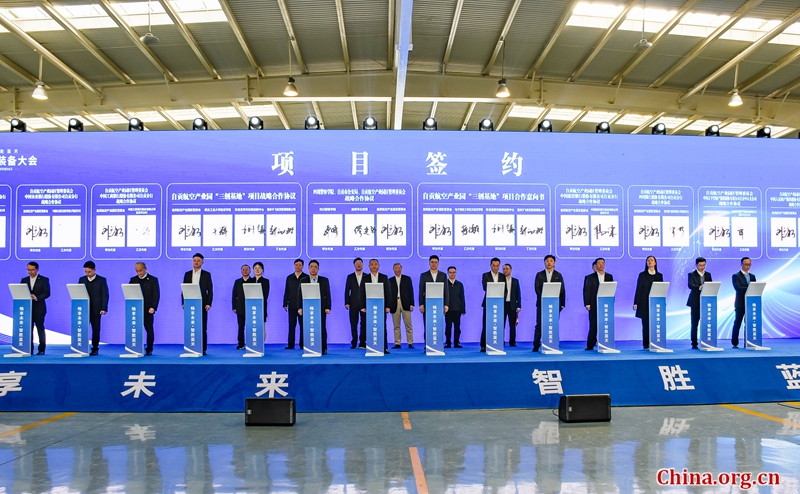 During the conference, 22 project contracts were signed, with investment volumes totaling 11.4 billion yuan ($1.5 billion). Among them, eight projects were in the UAV and general aviation sector, three were about science popularization in aviation, seven were in finance and insurance, and four were in industrial platform cooperation.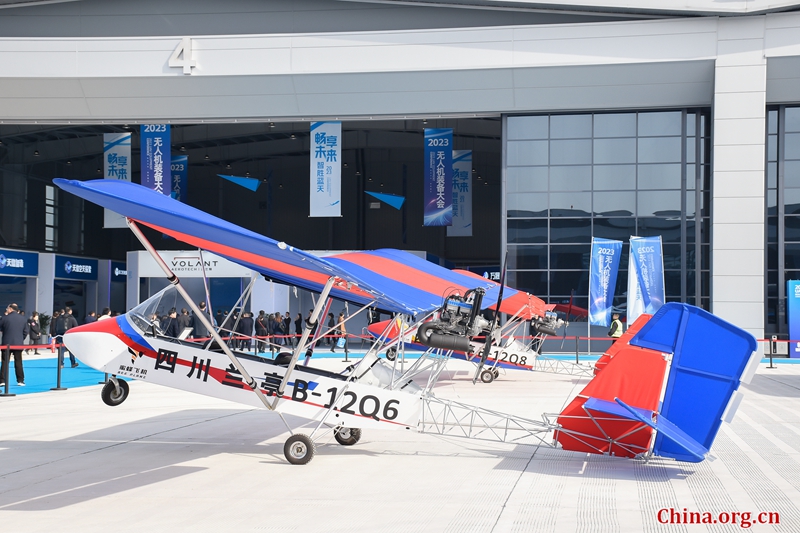 The eight aviation-related projects encompassed various areas, including R&D in UAV manufacturing, equipment operation and maintenance, as well as the production of UAVs designed for fire control and extinguishment.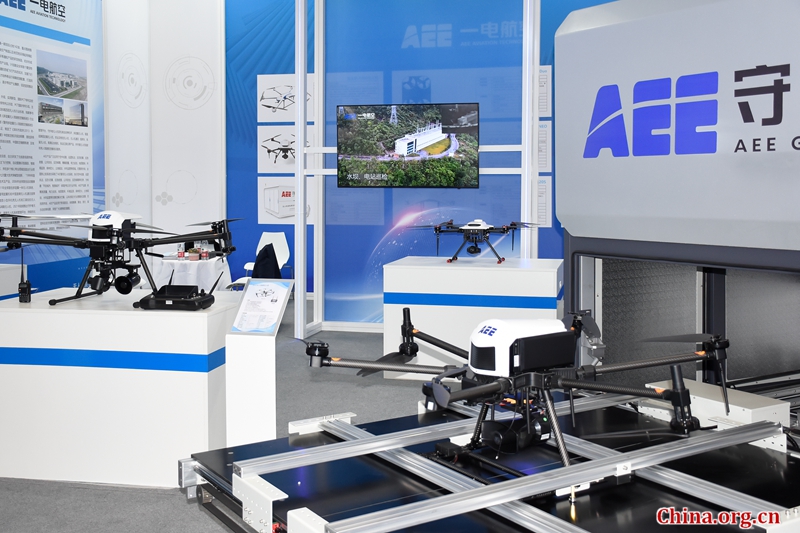 With the completion of two airports, Fengming and Lantian, the Zigong Aviation Industrial Park has attracted 42 key enterprises, including AVIC Chengdu Aircraft Industrial Group Co., Ltd. and AVIC Chengdu UAS Co., Ltd. Together, they have implemented 53 UAV complete machine and parts manufacturing R&D projects. A comprehensive industrial chain featuring UAV assembly, delivery, test flights, and training has been established in the park.